Results:

NERRC Christmas is for Giving 5K
NERRC Christmas is for Giving 5K
NERRC Christmas is for Giving 5K
NERRC Christmas is for Giving 5K
NERRC Christmas is for Giving 5K
Fairmount Park Turkey Trot 5-Mile
St. John of the Cross Crusader Classic 5K
Pitman Freedom 4 Mile
NERRC Christmas is for Giving 5K
Future Protectors Leadership 5K
Aria Health Systems Run for Wellness
Break the Silence on Ovarian Cancer Run
Adam Spector Hodgkin's Lymphoma 5K
Penn Relays Distance Classic 20K & 5K
Ocean Drive Marathon, 10-Mile, 5K
"Runner's Advocate: Plan your races with the schedule, check the selected race results or find a local running club in the Delaware Valley to join. And you'll find much more on this thoughtfully developed site." - Thomas Woodrow, About.com Guide for Running/Jogging web sites.
Get Firefox free browser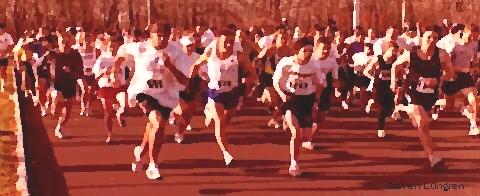 Races to run!

Email your requests for:
Professional Race Timing
Event Management
Finish Line Structures
Digital Clocks for Mile Marks
Runners' Advocate Race Timing service presents this Web site for the runners of the Philadelphia region.