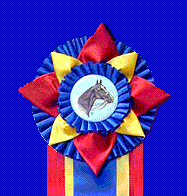 Clicking on the ribbon Rosette will
always take you back to the Main Page
Copyright 2002 Loftmar Stables
Raul & Jan Martin
17620 Central Ave., Bowie, MD 20716
(301) 249-7893 fax (301) 249-1015


You'll need Adobe Acrobat to read
some of the documents on this site.
Click here for a free download.


Best viewed with Internet Explorer,
800 x 60


Horse Shows and Showing

All students, from leadline to advanced, child and adult riders, may participate in our show program. This opportunity is completely optional and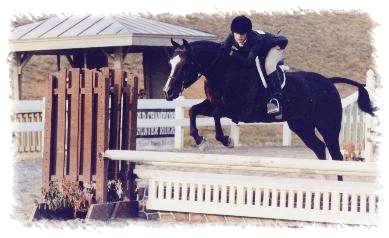 no pressure is placed on you to join this program. If you choose not to show, we would love to see you come to the shows to learn and cheer on your fellow riders. Horse shows are a lot of fun, a great learning experience, a goal to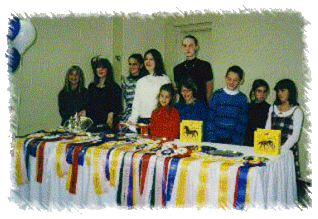 work toward, and a lot of hard work. Space may be limited. Please remember, that once you have signed your name on the list you are committed for the fees. Please ask for a show prep package which discusses riding attire, show fees and costs, responsibilities, horse care, show etiquette, and trailering requirements.
Loftmar Stables Equitation Teams: we have two junior teams; the "A" team which competes against the top riders in the Maryland-Virginia area, and the "B" team who are fine tuning their skills to move up and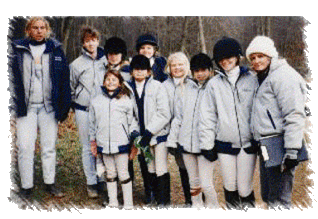 compete against these top riders. We also have an adult team consisting of novice and intermediate riders who enjoy the social and low-key competitions that the National Capital Adult Equestrian League offers. All teams compete November-March. Junior competitions are scheduled through the National Capital Equitation League (NCEL) and are held at various riding schools in Maryland and Virginia. We are very proud of our teams and the progress they have made. Loftmar won the 1996 NCEL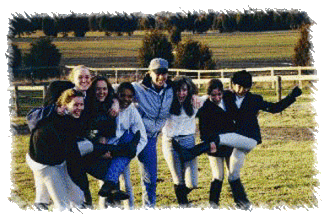 championship including the high point rider. In 1998, we finished second with our adult team and received the high point rider award; we finished first in 1999. We also coach Archbishop Spalding's Team in 2000, which participated in the MD Inter-School Series. Spalding finished 1st out of 30+ schools for the year.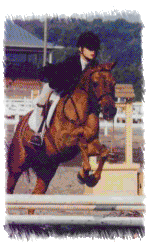 Maryland Horse Shows Associations, Inc. (MHSA): MHSA offers shows rated "A", "B" and "C". The shows are held at many different approved facilities throughout Maryland, Virginia and Pennsylvania. Some shows offer both rated and non-rated classes. Rated classes are for the more serious riders interested in hunter, jumper, and medal classes. MHSA offers riders the chance to compete at higher levels and travel to well known riding facilities. Top riders and horses are recognized by year end awards and trophies at the annual banquet.
Maryland Saddle Association (MSA) & Southern Maryland Horse Shows Association (SMHA): MSA and SMHA shows are held at the Prince George's Equestrian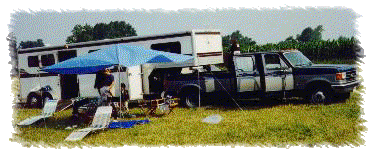 Center in Upper Marlboro. Classes are held in English and western styles of riding. We are proud that our riders and mounts consistently win division and year-end championships. Local year-end banquets are held where top riders are awarded ribbons and trophies.
Loftmar's In-House Show: We hold an annual show for our students and parents at the end of the summer. This is a low-key event and provides an oppor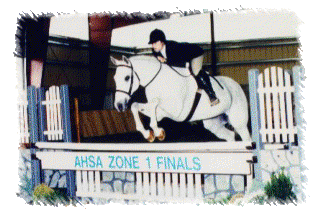 tunity for you to spend time with, other members of the Loftmar Stables Family. Many non-riding parents participate in our "Older But Bolder" division. Every student has the chance to compete in several classes. Ribbons are awarded in each class. Top eight riders are recognized with neck ribbon at a ceremony at tile end of the show.