GOLDFISH SEASON FIVE, 2005
---

25th Autocross(04/10/2005 Ripken Stadium):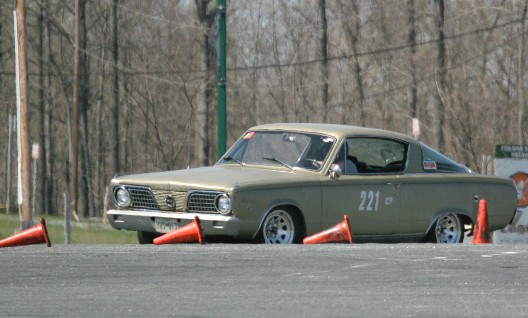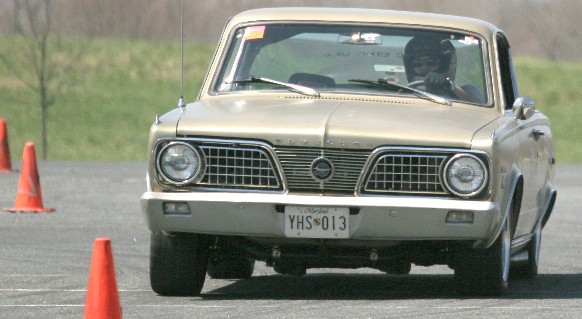 SETUP (Changes):
Tire pressure: 28.5 Psi. Front/29 Psi. Rear
Spax shocks: Front damping 2 clicks out from
full stiff / Rear damping 1 click out from full
stiff.
Working front swaybar.

RESULT:
DRIVER
TIME
FTD

41.270
CP Class Winner
47.757
Me
49.642
Fun fast course layout. Another beutiful day.
The Ripken suface is VERY grippy and a joy to
Drive the GoldFish on. Threw away the last run
by over cooking the second to last turn, getting
the car pushing, and coming almost to a stop.
The high grip surface had the Barracuda wallowing
a bit, and as a result I've ordered a set of 1.09"
T-bars for future events and am also considering
some Hoosier or Goodyear 23"x9.5" slicks.
---

Used up another A904 on July 7, just driving around, didn't get it fixed
until August of 2006, so nothing to report for 2006.
---
Last Updated: 01/26/2007
---