Class of 1955 - Alumni Lists
This site Last Updated: on Wednesday June 15, 2005
[ HOME ROOM | PICTURES | PREXIES | HISTORY | '54CLASS | '55CLASS | eMAIL ADDR | REUNION2000 ]
CLASS ALUMNI LISTINGS- as of 9/8/00 [by NAME][by STATUS]
MEMORIAL NOTICES:

We were saddened to announce the death of a dear '55 classmate...
ALLEN, FLETIE "Georgia" (nee GEORGE)
Age 68, suddenly on June 13, 2005, of Alexandria, VA. She was the beloved wife of Stuart Allen; devoted mother of Dale Allen. Also survived by many adoring nieces and nephews and great-nieces and great-nephews. She was preceded in death by her parents, Ruth and Hope George; her sister, Nancy Arnold and brother, Ray George.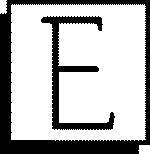 Friends may call at EVERLY-WHEATLEY FUNERAL HOME, 1500 W. Braddock Rd., Alexandria, VA on Friday, June 17 from 2 to 4 and 6 to 8 p.m. Interment will be held privately on Saturday, June 18, 2005. A Celebration of Fletie's Life will be held at St. Paul's Episcopal Church, 228 S. Pitt St., Alexandria, VA 22314 on Saturday at 1 p.m. Contributions may be made to the church, with a notation made specifically to "Saturday School at Ramsay Elementary".
Published in The Washington Post on 6/15/2005. • Guest Book • Funeral home info • Flowers • Charities
Patricia Ann HAWTHORNE Rice Pased on Dec. 24, 2004
John Fielding SULLIVAN
Died Monday, November 29, 2004.
Gary Wayne (Wayne) SWAIN Nov. 2003
Julian 'Jay' BOLTON on Feb. 17, 2003
Barbara Bowling Lyons on Feb. 21, 2002
(wife of our classmate Stanley Lyons)
Ethel BLAINE on October 13, 2001
Shirley Lee (Shirley) HART on May 7, 2001

and of one of our revered teachers...
SANGER, RAYMOND F. (Age 87)
Of Carlisle, PA and formerly of Alexandria, VA passed away on Tuesday, November 30, 2004 at Carlisle Hospital. In 1954 he became an administrator in the central office and later, the Deputy Superintendent of Schools, Alexandria, VA. He was born in Numedia, PA on December 25, 1916. He attended school in Columbia County, PA, was a graduate of Bloomsburg State University, studied further at George Washington University and obtained a Masters of Education from the University of Maryland. He was a member of the Army for over four years during World War II and served as an x-ray technician in the Medical Corps. He was a teacher, baseball coach and counselor at George Washington High School, Alexandria, VA where as a baseball coach, his team won the State Baseball Championship in 1948. He held memberships in the Virginia State Education Association, National Education Association and American Association of School Administrators. He is survived by his wife of 60 years, Lillian; his daughter, Janice Marie Trapp of Dillsburg, PA; sister, Rita Hartzell of Wayne, PA; brother, Clarence Fetterman of Lewes, DE; three grandchildren, Cindee Trapp of Mechanicsburg, Stacee Houck of New Cumberland and Brad Trapp of Lemoyne; great-grandson, Eliah Houck and many nieces and nephews. Funeral services will be held 11:30 a.m. Friday, at the MYERS-HARNER FUNERAL HOME, Camp Hill, PA. Burial will be in Dillsburg Cemetery. Visitation will be from 10:30 a.m. to 11:30 a.m. Friday, at the funeral home. Contributions may be made to Chapel Pointe Health Center Memorial Fund, 770 South Hanover St., Carlisle, PA 17013. This ad appeared in The Washington Post on 12/3/2004

Class List Status Definitions
The lists consist of 398 of our classmates considered as 1955 graduates or alunus. Out of the 398 total, we currently list: 322 FOUND, including 29 Deceased, and 76 still LOST If we have inadvertently left your name off our list or if we have it there incorrectly, please let us know.
LOST - Means we do not have a current address and/or phone number for that classmate. When we locate one of these classmates, that name will be changed to appear in GOLD and the status will be changed to FOUND.
FOUND - Classmates for whom we have a current address and/or phone number. Your '55 Committee Members will be so identified.
DECEASED - These are known and verified. If you are aware of any others that we have not listed, please inform us through our email.
Remember, we're always looking for new information and updates from GWHS grads (any and all years)... So, please take a moment to scan it and see if you can supply us with ANY information. We sincerely want to attempt to contact ALL of our classmates, before the next reunion, to extend them an invitation or to just get reacquainted. If you have any information at all, just eMail it to me by clicking on link below.
... so please eMail:... DaveBeach

and include:
graduation year,
full name (then & now),
address, city, state, zip

phone #,
eMail address,
and any other pertinent info.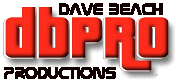 Last Updated: on Wednesday June 15, 2005