the.."Un-Official" GWHS'55 Alumni Information Site
We Welcome ALL Alumnus of GWHS
Please make this your NEW "Home Room" THIS SITE WILL KEEP YOU INFORMED!!!
So-o-o-o, please bookmark it NOW and stop back OFTEN.
Last Updated:Saturday June 10, 2006
NOTICE: The 50th-year Reunion of the Class of '55 is tentatively planned for Nov. 25-26, 2005. . See links below for more details!
Start planning now for the "Golden One"
Look back at the last one.... •POST '55 REUNION2000 Info !! Newly Updated!!!

After you 'RELOAD', 'REFRESH' or whenever you RETURN to this page, you will hear another randomly picked song.!
These '50's songs are graciously provided by WJiMages.com When you are finished with your visit to our site, take a look at this well done, fun filled MIDI location.

.
We're always looking for new information and updates from GWHS grads (any and all years) ..... so please eMail:...dlbeach and include your : full name (then & now), graduation year, address, phone #, eMail address, and any other pertinent info.

'QUICK LINKS' to our other GWHS.us 'pages'...
(Are available by - Left Click-ing on the appropriate •LINK)
Let's say you want to -- Know more of the history of 'our' school ... or hear the "old School Song" again...
• HISTORICAL DATA
Or to check-up on what's happening -- With your more specific class plans..
• Class of '54 Updated 2005!!!
• Class of '55 Updated 2005!!!
Or maybe you want to look at -- Alumni News, updates, pictures, events.
• PICTURES & EVENTS Updated Sept., 2000!!!
• PREXIE PAGE
NOTICE: An Alumni Challenge Basketball Game (between the '54 & '55 classes was played Friday May 24, 2002 at 7:00 pm. It was held at the GW Middle School in the Jack Tulloch Memorial Gym. Click here for more details.
Or finally maybe you need -- To find the email address of a friend or classmate...Of your "Fifties Classmates"
• eMAIL ADDRESSES Updated Dec., 2000!!!


In Alexandria, Va., when you accessed this site ...
the time, was

(ET) and you were visitor #


This site was created in March of 1997 by Dave Beach, Class of '55, for
the Alumni of George Washington High School, Alexandria, Virginia, USA
All images and pages are ©1997- 2002 dbProductions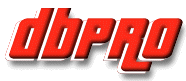 Last Updated:Saturday June 10, 2006