Christian ClergyWomen Support Network/Resources

PRAISE THE LORD!
OUR WEBRING ESTABLISHED
NOVEMBER 7, 1997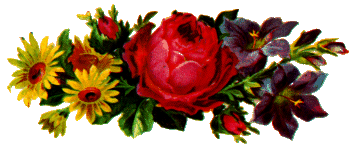 ~~ NOTICE ~~
Christian ClergyWomen Support Network/Resources
OUR ONline CLERGYWOMEN MESSAGE BOARD.
CHRISTIAN leadership must become a viable united presence for the Lord Jesus on the WWW. No longer will we have to wonder where are the Christian women preachers, pastors, evangelists and so many of the other resources that are either owned or managed by Christians who are ONline to glorify the name of Jesus. Sign on now. Here are basic procedures for you to know about your inclusion into our blessed and anointed webring.
SUBMIT your own website into the queue using the form below.
COPY the html ring code and place it into your own html document.
DOWNLOAD the webring graphic(s), as indicated, to your own server. Currently, we have three ring designs for you to choose from; two being larger than the other. If anyone has suggestions for other designs, we welcome your input.
Once your website is placed in the queue, we will visit your site, if we have not already done so, to be sure your site conforms to our guidelines and that the ring html code is placed correctly on your page.
We strive to provide a central Godly, informative and inspirational support network and resource via linked websites of the Christian ClergyWomen as well as for other Christian men and women who are ONline to be a committed and dedicated light for Jesus throughout the whole world. We extend an invitation to other Christian spiritual and/or secular website resource owners that are compatible and in keeping with the integrity of our purpose to shine the light of Jesus. We do not have too many rules for now, because we know we are being led by The Holy Spirit to know the spirit. The following paragraph will outline the crucial guidelines which must be adhered to, if we are to maintain a high standard of integrity to our call by God as women of the cloth as we all come together in service to the Lord Jesus' Glory, which must remain the ultimate purpose. No website that is contrary to the Word of God that we preach, teach, and live will be admitted for the sake of peace and the uncompromising authority of God over us and over all ~ enough said.
NEW GUIDELINES!! Read Carefully.
Before your website will be admitted into our ring, you are asked to agree that it will have a clear navigational text link where it can be easily located at your website for visitors to gain access and to exit to the next site(s).
If you belong to more than one webring, you must agree to place our html ring code on a separate page at your website.
SOME GOOD HOUSEKEEPING MEASURES YOU SHOULD KNOW ABOUT
Instructions For The HTML Code and Graphics Placement
To copy or cut the html code found at the very bottom of this page, begin at the "START TABLE CUT HERE and stop at the "STOP TABLE CUT HERE". See either our Version No. 1 Or, Version No. 2, Or Version No. 3, below. Next, make a copy of the ring html code and place it into your own designated page which will house your Webring. Remember, it is your own resource-filled website that is to be highlighted for visitors to see and not the webring, itself. That is our navigational tool used to travel from one site to another with relative ease. Again, please click on the graphic(s) and download to your own server. In this way, if our server goes down, your webring site will remain undisturbed and you will not be drawing from our bandwidth. You will have ten days from notification of acceptance to let us know that your website is ready to be activated in the webring. However, it should take no more than 2 days to complete setup. If you miss the deadline (10 days), you will still have another opportunity to be placed in the queue once again. Just send another submittal request.


THE RING NAME is:
Christian ClergyWomen Support Network/Resources Webring.
(Note the capital "C" and "W" in "ClergyWomen"~~
with the other letters being in lower case; and, it is _one_ word).

RING ID is:
clergywomen (lowercase, one word).

SITE ID is:
The site number you were assigned via email when notified.

SITE OWNER is:
Your designated person from your website.

PASSWORD is:
You designated it and don't misplace it or forget it! But, you can always retrieve it and/or change it.

The Ring Graphic Images are:
CLICK HERE
Background designs on your page are your own choice.

If you need any help at all, no matter how small, please feel free to contact
The Web Ringmaster

May God continue to richly bless each one of you in your soul-winning ministry ONline and in the hedges and highways. Let us continue to Network.
---
Webring Version No. 1.
Webring Version No. 2.
Webring Smaller Design Version No. 3
Women-In-Ministry
This Webring site is sponsored by Webring
The Website space provider is EROLS
Founder and Web Ringmaster is Rev. L. Dowell
---