Many problems were encountered and solved during the superhet development, this was one of them.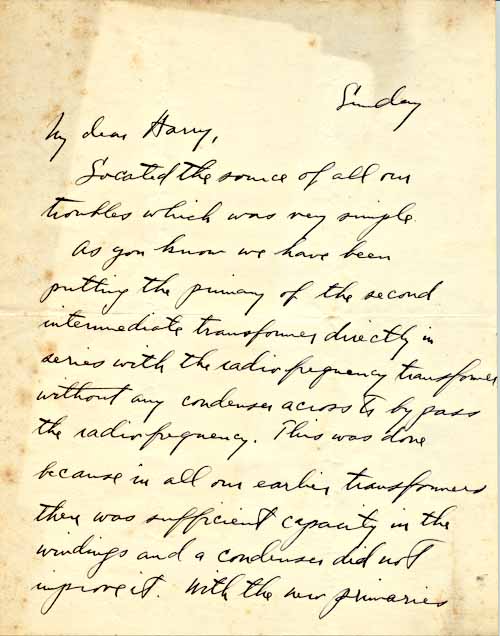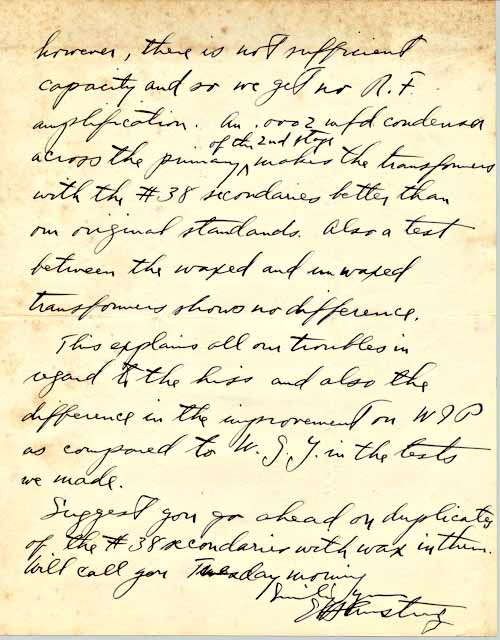 ---
By the time Harry Houck started work on Armstrong's superhet, he was already working for Dubilier on the Duratran RF transformer, giving him just the background needed to produce the right coils for the pre-production RCA set.
Here are superhet coils and coil test jigs built by Houck.