The pre-production second harmonic superhet. This set performs surprisingly well, and quite similar to the production models (the RCA Radiola Super-VIII, a console, and Radiola Super-Heterodyne, a semi-portable).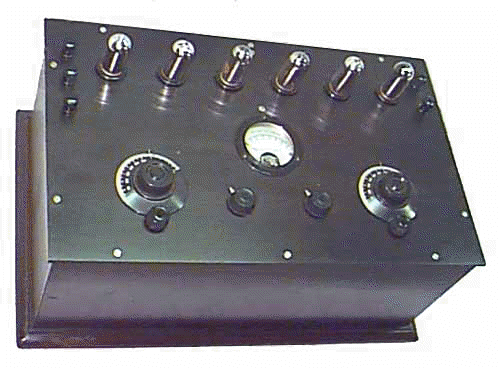 ---
Behind the front panel of the pre-production superhet.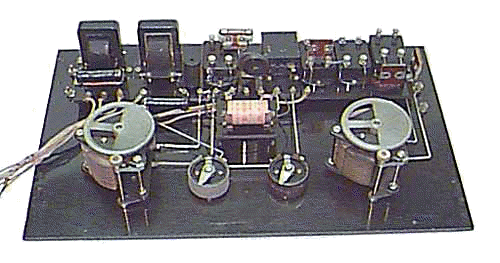 ---
Close-up of the RF and IF stages of the set.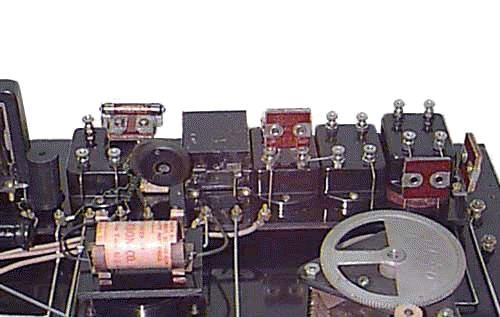 ---
Schematic of the set.