ARTHUR LEWIS GO CLUB
Charles W. Gilchrist Center for Cultural Diversity
11319 Elkin Street, Wheaton MD 20902
---
ALGC GO Demonstration for the Berman Hebrew Academy of Rockville MD
October 23, 2002
This demonstration was conceived of and implemented by Jonathan and Leah Bresler. Jonathan is with the Arthur Lewis Go Club. Leah teaches at the Berman Hebrew Academy. Their son Ami, an experienced young go player, is also a student at Berman. James Bonomo teaches in Northern VA and gave up a work day for this event. John Goon did likewise. They taught Go to two kindergarten classes and most of the Academy's 7th grade math classes. Over 100 students participated. -John Goon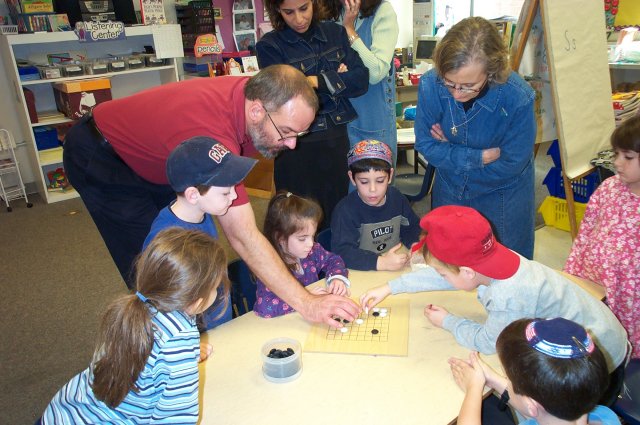 James Bonomo from Northern VA and BHA students.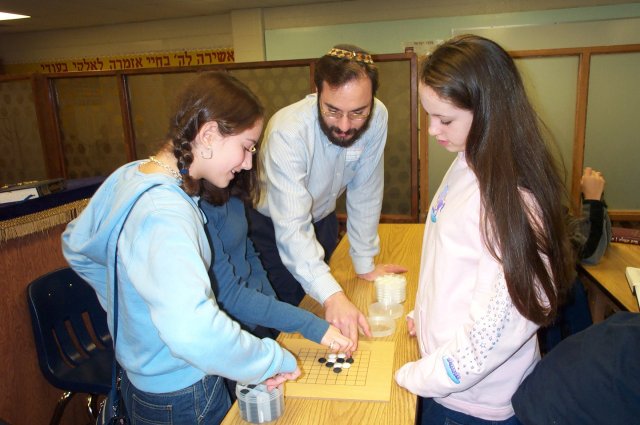 Jonathan Bresler (BHA parent and ALGC member) teaches BHA kids.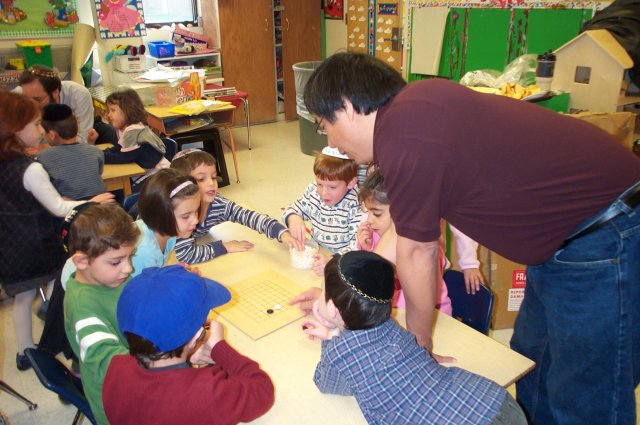 John Goon (ALGC founder)demonstrates for BHA children.
---
Click here for DC and Baltimore Area Go Club links.
www.erols.com/jgoon/links-go.htm
---
Created on March 8, 2003 by

jgoon@erols.com.

American Go Association (

http://www.usgo.org/).
---