Hello License Plate Enthusiast!!


To the HOME PAGE of
Tom Smith
License Plate Collector
Goochland, Virginia U. S. of A.

---
A LITTLE HISTORY
I have been collecting license plates since the fall of 1971 when I found a 1950 Virginia license plate on the side of a country road. Even as a child growing up in the inner city of Richmond, Virginia, I was a collector ... first stamps, baseball cards, and then coins. As a young adult, I found that "old" Virginia plate and became an avid collector of those pieces of "tin". I discovered the Automobile License Plate Collector's Association in 1972 while buying some plates from an antique dealer in the Great Smoky Mountains of Western North Carolina. Immediately upon returning home, I joined the organization and have been a member ever since. During the past 25 or so years, I have bought, sold, and traded license plates with other collectors and non-collectors all over the planet. My current collecting interests are MOTORCYCLE license plates and PORCELAIN license plates from anywhere, North American style license plates from other nations and VIRGINIA license plates. But, I am interested in whatever is out there I can find to add to my extra plates for trade to others.
---
PICTURES OF SOME OF MY COLLECTION
MEXICAN MOTORCYCLE PLATES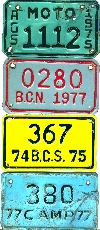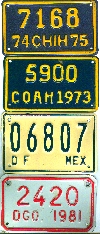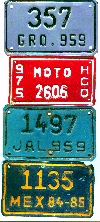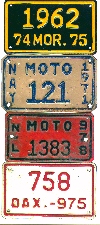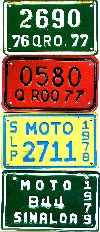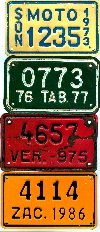 Mexico has 32 separate jurisdictions that issue license plates. I have only 24 of them
CAN SOMEONE HELP ME GET THE !!!!
---
PACIFIC ISLAND MOTORCYCLE LICENSE PLATES


| | | | | |
| --- | --- | --- | --- | --- |
| | | | | |
| American Samoa | Guam | Philippines | Ponape | Wake Island |
Here's one from outer space!!!!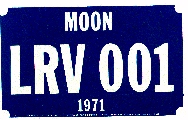 I am always looking for trading partners around the world!!!
Contact Tom Smith in Goochland, Virginia, USofA

---
Page Design and Creation by...
PC Support, Ltd., Goochland, Virginia 804-556-3598
Last Modified January 3, 1998
Copyright (c) 1997 All Rights Reserved