Nearly one year after Armstrong's death, in December, 1954, R.C.A. and N.B.C. would settle the FM infringement suit that had wreaked havoc on Armstrong's life. The estate would receive $1,000,000.00 - the same offer made to Armstrong's attorneys by Sarnoff himself in the fall of 1940.
Most other companies had settled with the Armstrong estate - Sylvania, Packard Bell, Arvin and Raytheon, to name a few - but Emerson would be one of the last to fall.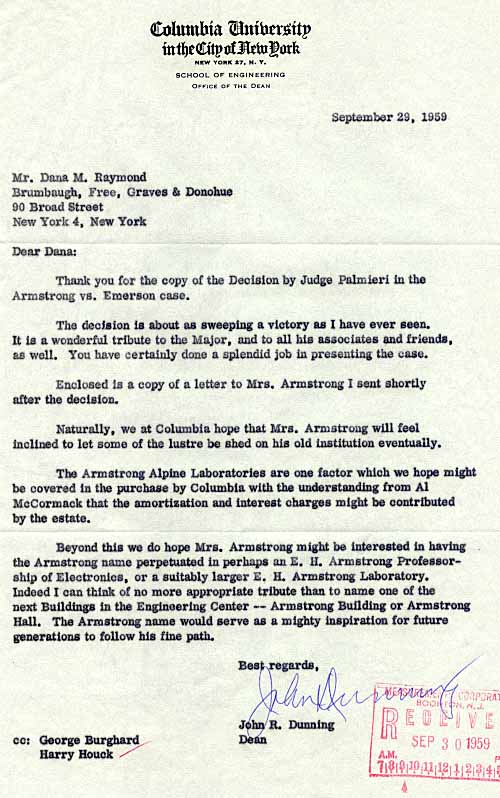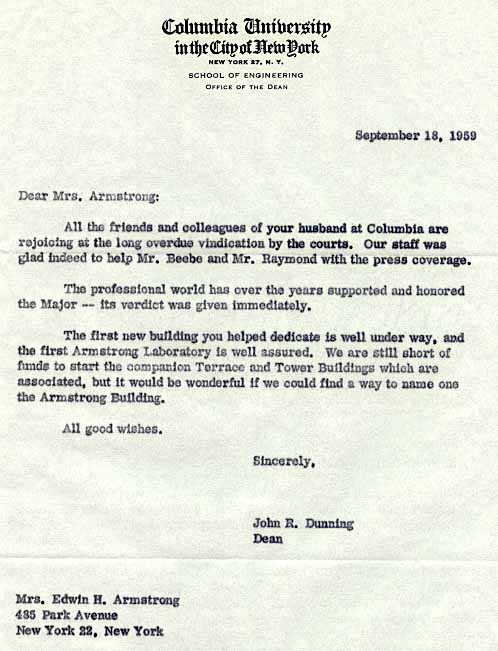 ---
View a list of E. H. Armstrong publications, with an introduction by H. H. Beverage, prepared in the 1960's by the Armstrong Memorial Research Foundation, Inc.
---
On October 9, 1967, the Supreme Court ruled against Motorola on the final FM infringement suit. After fifty-three years of patent litigation, and thirteen years after his death, Edwin Armstrong could finally rest.
Marion Armstrong passed away on August 8, 1979.
---
The legacy of Edwin Howard Armstrong lives on every second of every day - wherever on earth a radio or television is in use, when a cell phone call is placed....when the Space Shuttle calls home - a little bit of Armstrong is at work. As great men pass before us, and as those once great men are forgotten, the few who laid the foundation must be remembered.