LINK CATEGORIES:


Online Intelligence Project


The Academic Defense and Security Network


State Department Foreign Affairs Network


The Central Intelligence Agency


Foreign Policy Magazine


Foreign Affairs Magazine


Intelligence Watch Report (IntelWeb)


Human Rights Watch



Mr. William Shakespeare, the place to start for the Bard on the Web


The Complete Works of Shakespeare


Bodleian Library, one of the world's foremost repositories of rare maps and manuscripts.


Foreign Affairs Homepage


The Economist Homepage


Mercator's World Web site


Military History Homepage.

Dungeons and Dragons
ENWorld - The Web's best site for D&D news.
MonteCook.com - Homepage of my favorite game designer
Wizards of the Coast - The D&D Homepage
Theeurth - My Own D&D Campaign
The Amber Diceless Roleplaying Game
Roger Zelazny
The Golden Circle
Ask Aunt Flora
Sarah Wishnevsky's To Reign in Hell PBEM
Sharper Than A Serpent's Tooth, my Amber PBEM


The Dumbest Things Ever Said in Court

The Guide to Wacky Cases (including the complete text of United States v. Satan)


Don't miss the fabulous "Shakespearean Insult Page".


No visit with me would be complete without some useless facts.


Get the Skinny On just about everything


I love the wonderful Celtic music of The Chieftains.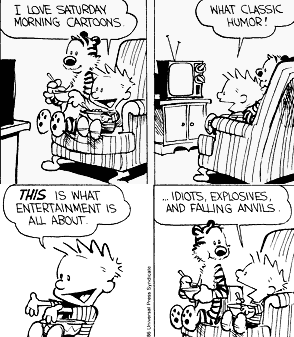 Return to Scott's Homepage
This page copyrighted 1998 by Scott C. Nolan
"Calvin and Hobbes" copyrighted by United Press Syndicate.