www.highfrontier.org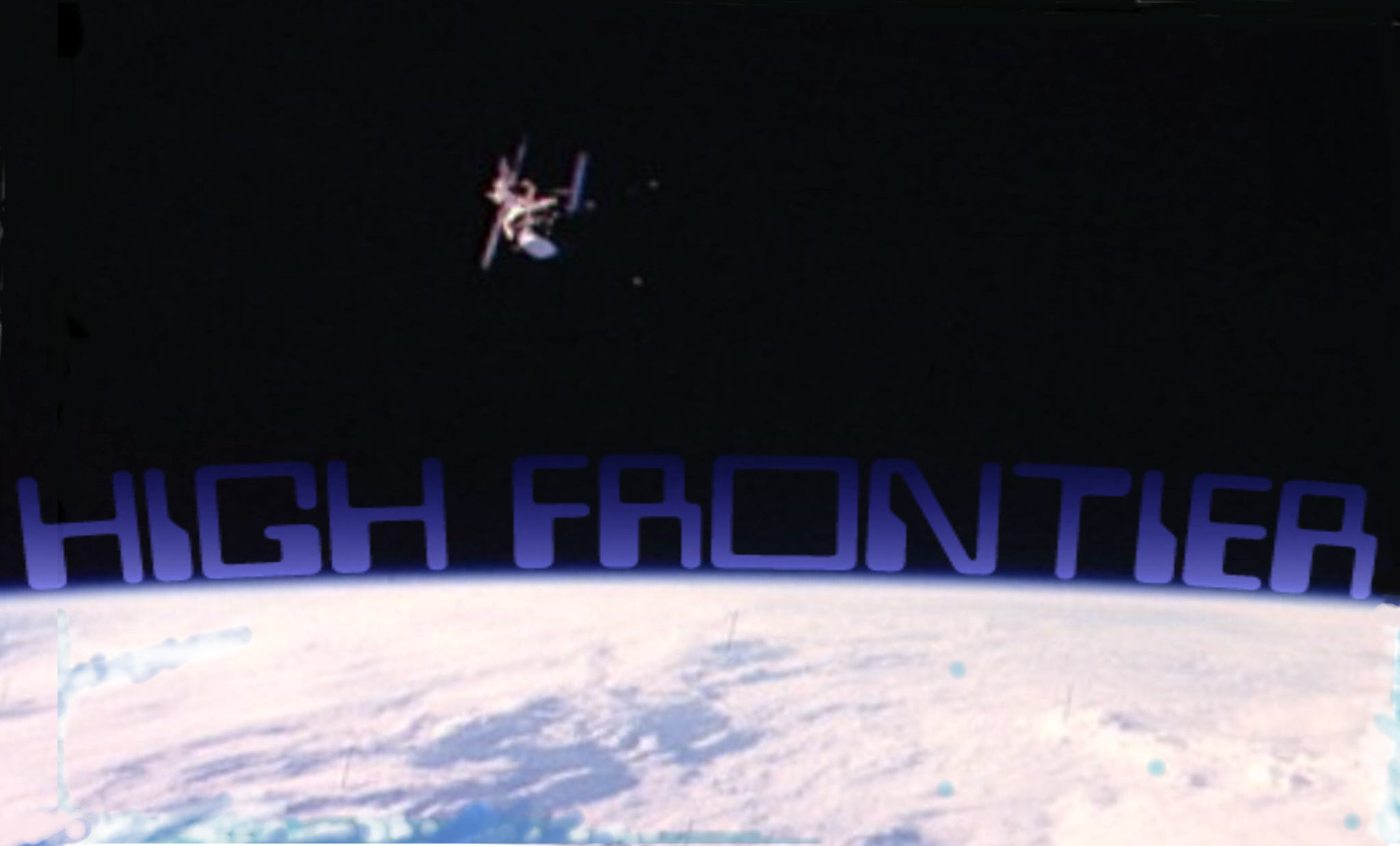 ---
Lieutenant General Daniel O. Graham- Born in Portland, Oregon, Daniel O. Graham attended college at the United States Military Academy at West Point. He later attended the Army's Command and General Staff College and the U.S. Army War College. During his 30 years in the military, Graham saw active duty in Germany, Korea, and Vietnam. Some key assignments included Estimator of Soviet and East European Affairs; the Office of the Chief of Staff of the Army; the Office of National Estimates of the Central Intelligence Agency, Chief of Current Intelligence and Estimates for the Military Assistance Command in Vietnam; and Director of Collections, and Director of Estimates of the Defense Intelligence Agency.

From 1973-1974, Graham served as Deputy Director of the Central Intelligence Agency, and from 1974-1976 as Director of its military counterpart, the Defense Intelligence Agency. During his military career, Graham received some of the highest decorations our nation bestows: the Distinguished Service Medal; the Distinguished Intelligence Medal; the Legion of Merit with two oak-leaf clusters; and in 1980 the National Armed Services Award presented by the Veterans of Foreign Wars. He served as military advisor to Ronald Reagan in both the 1976 and 1980 Presidential campaigns. In 1978, Graham became Co-Chairman of the Coalition for Peace through Strength.

In 1981, he founded and became Director of High Frontier. Lieutenant General Graham (Ret.) passed away in 1995.

---
Ambassador Henry Cooper- Ambassador Henry F. (Hank) Cooper is Chairman of the Board of High Frontier, a non-profit, non-partisan educational corporation, formed to examine the potential for defending America against missile attack. Founded by General Daniel O. Graham in the early 1980's, High Frontier played a key role in developing the framework for President Ronald Reagan's Strategic Defense Initiative (SDI). Under Ambassador Cooper's direction, High Frontier continues to inform the nation of the growing threat of ballistic missiles and of the need for a workable missile defense.

Ambassador Cooper has had a long and distinguished career in service to his country. He was Director of the Strategic Defense Initiative Organization (SDIO) during the Bush administration. Prior to becoming SDIO's first civilian director, he conducted a major independent review of the SDI program and related policy issues for Defense Secretary Dick Cheney, the results of which were instrumental in reversing the SDI funding cuts Congress had mandated in the preceding several years. Previously, he was President Reagan's Chief Negotiator at the Geneva Defense and Space Talks, successfully defending SDI in these negotiations with the now defunct Soviet Union.

Ambassador Cooper also led the development of President Reagan's space arms control policy while serving as Assistant Director of the Arms Control and Disarmament Agency, and as Deputy Assistant Secretary of the Air Force earlier in the Reagan Administration, he helped institute the 1981 Strategic Modernization Program. Much earlier in his career, he was Scientific Advisor at the Air Force Weapons Laboratory, now Phillips Laboratory, in Albuquerque, New Mexico.

He is also Chairman of Applied Research Associates, Senior Associate of the National Institute for Public Policy, and Visiting Fellow at the Heritage Foundation. Previously in the private sector, he was Senior Vice President of Jaycor, Deputy Director of the Nuclear Weapons Effects Division at R&D Associates, member of the technical staff at Bell Laboratories, and an instructor at Clemson University.

Author of over 100 technical and policy publications, Ambassador Cooper holds a Ph.D. from New York University in mechanical engineering, and BS and MS degrees from Clemson University, also in mechanical engineering. He and his wife Bobbye, have two daughters, Laura and Cynthia, a son, Scott, and eight grandchildren.

As a respected engineer, program manager, and negotiator who understands technology and its policy ramifications, and brings both technical and political expertise to High Frontier.
---
Brigadier General Robert C. Richardson III- General Richardson is a 1939 Graduate of the United States Military Academy. He was a fighter pilot and World War II Fighter Group Commander in Europe, who subsequently spent much of his career in politico-military and national security planning activities with the US Joint Staff, the Air Force, and NATO. He also worked in new weapons development and procurement in the 1960's as a Deputy Chief of Staff for Science and Technology in the US Air Force Systems Command. Subsequently, General Richardson was Deputy Commander of the Defense Atomic Support Field Command, Sandia Base, New Mexico.

A 1956 Graduate of the National War College, General Richardson retired in 1967 to go into business in International Trade where he has been writing and lecturing on defense issues. He is currently the Deputy Director of High Frontier and a Director of the American Foreign Policy Institute and of the Security and Intelligence Fund.

General Richardson joined High Frontier in 1981, and was part of General Graham's original team of scientists and experts who developed the original High Frontier concept of a space based defense against ballistic missiles.
---
Major General J. Milnor Roberts- General Roberts is Government Relations Director of High Frontier. He is also Legislative Director of the Space Transportation Association, President of the National Historical Intelligence Museum, and Chairman of the Eisenhower Society.

Roberts served as a glider infantry officer in World War II and participated in 5 campaigns in Europe. In 1971, after being confirmed by the U.S. Senate he became Chief of the U.S. Army Reserve, and served at the Pentagon until 1975. Previously, he was Deputy Chief.

Throughout his extensive military career, Roberts has received the Distinguished Service Medal; Legion of Merit; Bronze Star Medal; French Croix de Guerre with Solver Star; Czechoslovakian Military Cross of 1939; and the Bronze Arrowhead for participation in the D-Day Normandy Invasion on Omaha Beach. In 1984 he was awarded the Navy Distinguished Public Service Medal; the Air Force Exceptional Service Medal; and the Coast Guard Distinguished Public Service Medal.

He is a graduate of the ROTC program at Lehigh University in Bethlehem, Pennsylvania, and the U.S. Army Command and General Staff College. He holds certificates from the U.S. Army War College and the National Defense University. He has received national recognition by TIME magazine and the Sigma Chi fraternity.

General Roberts is a direct descendant of one of General George Washington's commanders at Valley Forge, Colonel George Gibson, who lost his life in the campaign for the Northwest Territories in 1791. He and his wife, the former Priscilla Bruce, are residents of Arlington, Virginia.
---
Bernice Coakley- Bernice Coakley has been with High Frontier since its formation in May of 1982. She was General Graham's Personal Secretary and Office Manager.

Her prior experience includes three years with the Washington Field Office of the Federal Bureau of Investigation, and ten years in the Engineering Office of Northern Virginia Community College.

Today, Ms. Coakley continues to be the foundation of a strong office. Ms. Coakley is also in charge of High Frontier's internship program.
---
Stephen J. McCormick-Lieutenant Colonel Stephen McCormick is the Communications Consultant for High Frontier. Lt. Colonel McCormick received his education from Cambridge Latin School, Boston University College of Liberal Arts and the Institut du Panthéon in Paris.

Lt. Colonel McCormick was drafted as a Private in 1941. He retired in 1946 as Lieutenant Colonel. His final assignment was Intelligence Chief, Western Pacific Base Command. He was awarded the Bronze Star on Saipan.

He has spent twenty-five years with the Mutual Broadcasting System as Reporter, Editor, White House Correspondent in four administrations, Washington Bureau Chief, Network News Vice President, Executive Vice President, and Board Member. He was the Producer/Director of all MBS space coverage of Mercury, Gemini, and Apollo programs. He was also the Chief Anchorman for MBS national political conventions for twenty years and was a Feature Reporter for the BBC.

Lt. Colonel McCormick is a member of the National Industry Advisory Committee, Federal Communications Commission, American Legion Post Commander, and National Press Club.

He is the founder and former President of the Radio and Television Correspondents' Association, U.S. Capitol.
---
Rob Kenyon- A graduate of George Mason University, Mr. Kenyon holds a B.A. in history. He is head of the Communications Division at HF, and produces High Frontier's Policy Briefs, edits the Shield, and maintains this website, and is also part of HF's government relations team.

He joined High Frontier as Director of Communications after a stint at Creative Engineering Concepts.
---
Mark Lundquist-Mark Lundquist is High Frontier's chief financial operations officer. He has been with High Frontier since1998.
---