Welcome to the Home Page for Paul, Laura and Benjamin Thomas
This page was last updated February 2002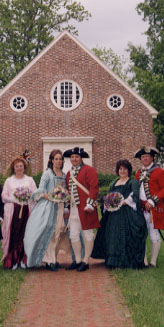 Paul and Laura were married in an 18th century themed ceremony at the Old Wye Church on the Eastern Shore of Maryland. Since they met through their mutual love of history and involvement with living history, they felt a colonial wedding was most appropriate. This photograph was taken on May 17, 1997 at their wedding. Also pictured are Virginia Rounsaville, Ann Marie and Scott Staton, members of the wedding party.
The ceremony was conducted by The Reverand Charles E. Osberger. We are forever grateful for his willingness to participate in a rather unusual ceremony and for the gracious hospitality of his parishoners, who allowed us to have our "dream wedding".
Our reception was catered by Peach Blossoms, a wonderful local restaurant, with food keeping with eighteenth century tradition and music was provided by David and Ginger Hildebrand. David Hildebrand, PhD, graduate of The Catholic University of America, and his wife Ginger, graduate of the Peabody Conservatory, have spent many years studying colonial music and their music has been included in many productions, including "Liberty! The American Revolution". They are not only exquisite musicians, but also very, very kind people to work with.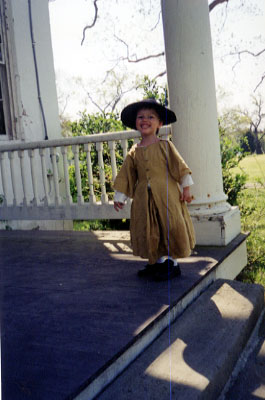 This is Benjamin Josiah Thomas, our son, at Petersburg, Virginia in April 2001. Benjamin was born 8/22/98 and made his reenacting debut at Brandywine when he was three weeks old.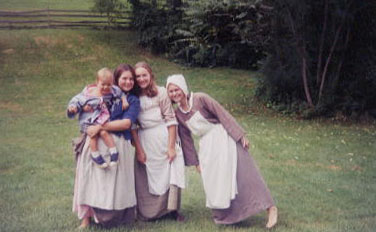 This picture was taken in 2001 at Rockford Plantation in Lancaster, PA. The girls of the Muskets of the Crown were wonderful and kept Benjamin amused for the entire weekend.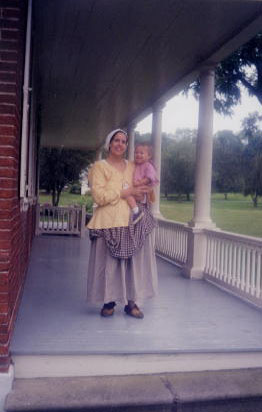 This is a pic of Laura and Benjamin at Rockford Plantation, taken the same weekend as the photo above.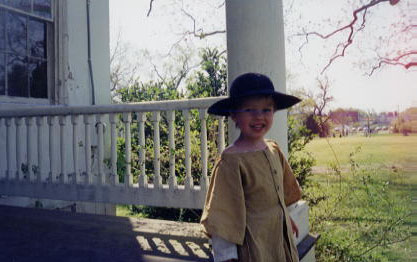 Here are two other photos of Benjamin at Petersburg in April 2001. The first was taken by Laura Thomas, the 2nd by Scott Staton.
For clarity, I should say that little boys in colonial times were dressed in petticoats and gowns, just like little girls. This type of dress was abandoned after the boy was "breeched", which usually coincided with potty-training.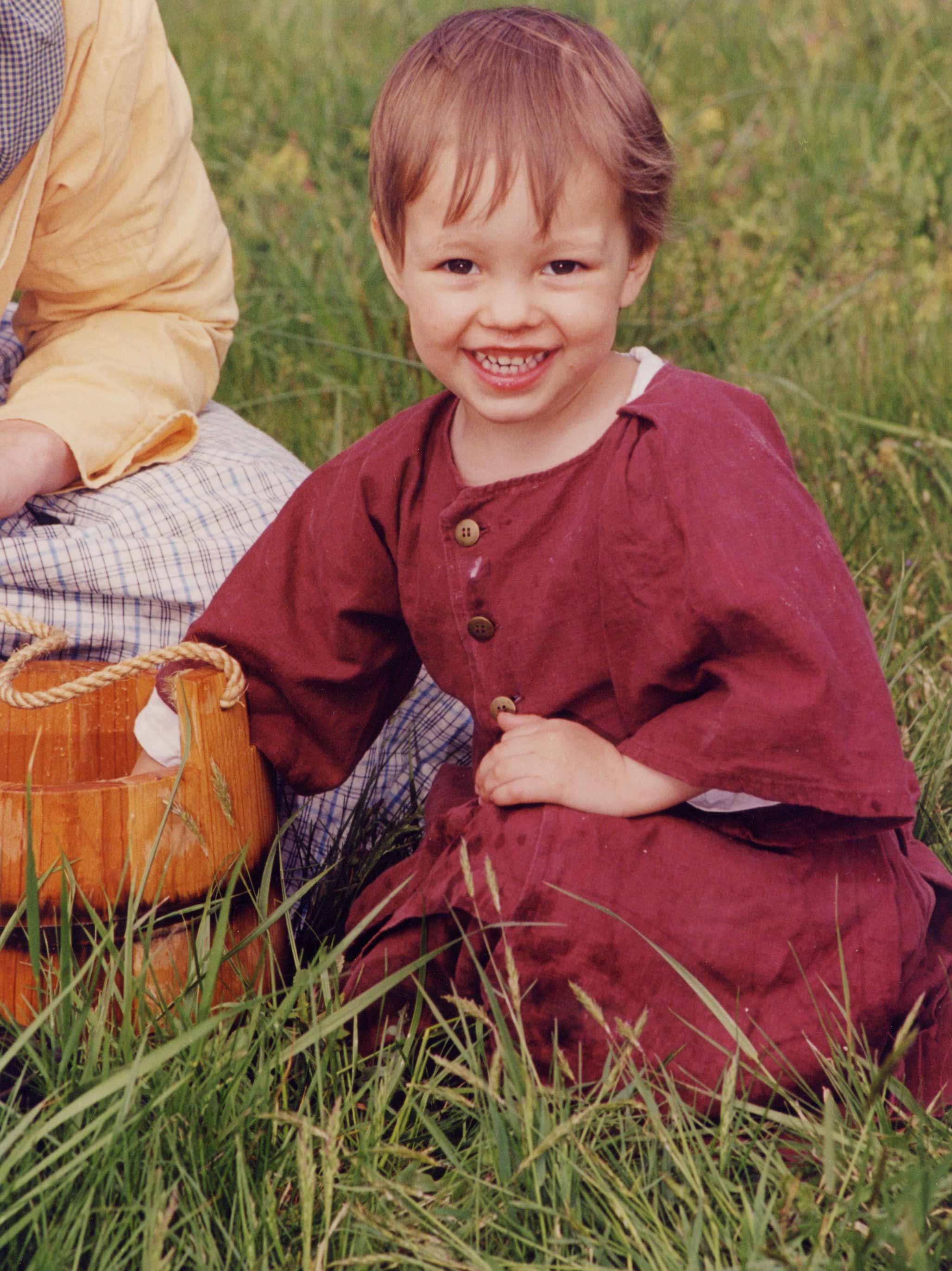 Benjamin was being a ham for many cameras this weekend. This photograph was taken by Scott Staton...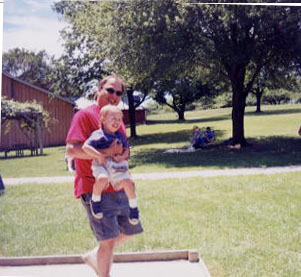 This was taken in June 2001 - Paul and Benjamin at the Carroll County Music Festival.
Benjamin likes Delta Blues a lot and any type of 18th century military music...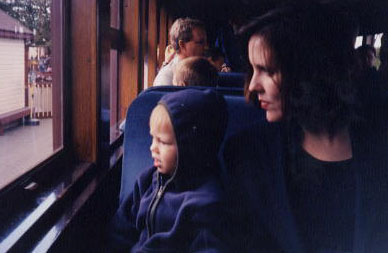 This was taken at the Strasburg Railroad in Pennsylvania in November 2000 - Laura and Benjamin on the steam locomotive.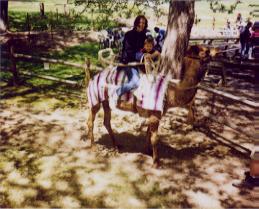 This is a photo of Benjamin and I riding a camel at the Catoctin Wildlifee Refuge and Zoo in Thurmont, MD. This was taken in June 2001.
Contents
Campfollowers in the American Revolution
Recommended Reading About the 18th Century and the Revolutionary War