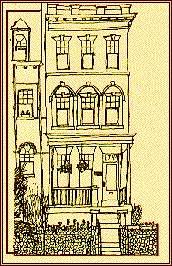 Adams Inn
1744 Lanier Place NW
Washington, DC 20009
Phone: 202 745-3600 toll free 800 578-6807
Fax: 202 319-7958
Email: adamsinn@adamsinn.com
Host: Anne Owens
Quick Facts About Adams Inn
Links to Pages about Washington, DC
Make a Reservation


Adams Inn is your city version of the American favorite 'Home Sweet Home'. Like the British bed and breakfast, the emphasis is on hospitable and comfortable surroundings in a personal atmosphere. If you are looking for convenience and amenities in the capital, the Adams Inn is perfect for the business traveler and tourist.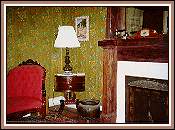 Each guest room is unique in its home-style decor. Some rooms have private bath. Others have a wash basin in the room and share a bath down the hall. All rooms are air-conditioned.
A continental-plus breakfast is served in our cheery breakfast room. Join your hosts there where you'll soon make new friends.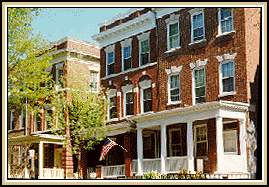 You can also meet our guests from around the world in the parlor, TV lounge, patio-garden or sitting on the front porch. The Inn also offers complimentary coffee/tea and donuts, iron and ironing board. Coin-op laundry, soda machine, and pay phones are available for your convenience.
Adams Inn is located just two miles north of the White House and a short walk from the National Zoo. It is served by the "Woodley Park Zoo" Metro station on the Red Line. Numerous bus lines serve the area.
"I'd like to thank you and your entire staff for making my recent trip to Washington, DC such an enjoyable one. You have managed to make the Adams Inn quite comfortable, charming and affordable establishment in a very unique neighborhood. And, I found the staff to be one of the friendliest and the most helpful that I have encountered. I thoroughly enjoyed my stay with you and would not hesitate to pass up the DC chain hotels in favor of the Adams Inn on any future trips to the area. I would also certai nly recommend the Inn to anyone planning to visit the Washington area" - T.A., Pennsylvania
"Thank you, Adams-Morgan is a great area. We had a great time." - D.G., Ohio