GO VARIATIONS

GO In The West
BADUK In Korea
IGO In Japan
WEIQI In China

&copy Craig R. Hutchinson, 15 June 2006


A Contest of
Life, Liberty and the Pursuit of Happiness
RULE VARIATIONS

There are variations in the rules for Go

Tibetan - Mig Mang
Chinese - WeiQi
Korean - Baduk
Japanese - Igo
American - Territory Go
American - Area Go
New Zealand - NZ
Go Taiwanese - SST Go

The differences are in
counting the score,
permitting self capture,
forbidding a repeating grid position,
permitting a pass play,
determining life and death positions,
giving offset points and making handicap play.
Here is a summary of the rule differences.




RULE DIFFERENCES

Area, Territory, No, Yes, Yes/Stone,
Rule, Play, Star, +1/Handicap Stone


Rule
M
W
B
I
TG
AG
N
S
Score
A
A
T
T
T
A
A
A
Self Capture
N
N
N
N
N
N
Y
Y
Repetition
N
N
R
R
N
N
N
R
Pass Play
Y
Y
N
N
YS
YS
Y
Y
Life/Death
P
P
R
R
P
P
P
P
Offset
2.75
3.75
6.5
6.5
7.5
3.75
7
8
Handicap Black
S
S
S
P
P
P
P
Handicap White
+1
+1
DEFINITIONS FOR COUNTING THE SCORE

B Black
W White
K Kills Placed in a Coffin
P Number of Plays
S Stones on the Grid
H Handicap Stones
T Territory/Liberty Points
A Number of Passes
M Common Liberties
I Seki Stones
C Captures on the Grid
O Offset Compensation

GAME
BLACK SCORE
WHITE SCORE
Mig Mang
BS
WS
WeiQi
BT+BS+M/2
WT+WS+M/2+H
Baduk
BT-BC-BK
WT-WC-WK
Igo
BT-BC-BK
WT-WC-WK
AGA Ter
BT-BC-BK-BA+M/2
WT-WC-WK-WA+M/2
AGA Area
BT+BS+M/2
WT+WS+M/2+H
NZ Go
BT+BS+M/2
WT+WS+M/2
SST Go
BT+BS+M/2
WT+WS+M/2

In order for the Igo Score to equal the WeiQi Score
the number of Igo black and white plays must be equal.
The AGA Ter and SST (Ing) rules
keep the Igo score equal to the WeiQi score.

To have the AGA Ter (Igo) score difference
equal the AGA Area (WeiQi) score difference,
a pass play stone is placed in the coffin to keep BP = WP.
If black makes the last play,
white adds one stone to the white coffin.

White's Handicap game compensation is
the number of handicap stones (or white pass plays).

White even game offset compensation is
5.5, 6.5 or 7.5 points or stones.

A game ends after all points are under control by occupation,
or one color can not survive on a point,
or a point is in a shared enclosed knotted impasse (seki) state.


WHITE OFFSET POINTS FOR PLAYING SECOND

361 points on the grid!
Who gets the most points?
What is white's
key offset mitigating inequality (KOMI)
points for playing second

B and W SCORES

W KOMI
0
.5
5.5
6.5
7.5
8
8.5
9.5
B
W
W Profit with W KOMI
180.5
180.5
0
.5
5.5
6.5
7.5
8
8.5
9.5
181
180
-1
-.5
4.5
5.5
6.5
7
7.5
8.5
181.5
179.5
-2
-1.5
3.5
4.5
5.5
6
6.5
7.5
182
179
-3
-2.5
2.5
3.5
4.5
5
5.5
6.5
182.5
178.5
-4
-3.5
1.5
2.5
3.5
4
4.5
5.5
183
178
-5
-4.5
.5
1.5
2.5
3
3.5
4.5
183.5
177.5
-6
-5.5
-.5
.5
1.5
2
2.5
3.5
184
177
-7
-6.5
-1.5
-.5
.5
1
1.5
2.5
184.5
176.5
-8
-7.5
-2.5
-1.5
-.5
0
.5
1.5
185
176
-9
-8.5
-3.5
-2.5
-1.5
-1
-.5
.5
185.5
175.5
-10
-9.5
-4.5
-3.5
-2.5
-2
-1.5
-.5
186
175
-11
-10.5
-5.5
-4.5
-3.5
-3
-2.5
-1.5
WOP/2
.25
2.75
3.25
3.75
4
4.25
4.75
B 180.5 + WOP/2
180.75
183.25
183.75
184.25
184.5
184.75
185.25
W 180.5 - WOP/2
180.25
177.75
177.25
176.75
176.5
176.25
175.75

CALCULATION FORMULAS
On a 19x19 line grid there are a total of 361 points.
TOTAL POINTS (361)=BS+BT+M/2+WS+WT+M/2
DIFF=BS+BT+M/2-(WS+WT+M/2)=361-2(WT+WS+M/2)
BS = BP-BK-BC-BA and WS = WP-WK-WC-WA
DIFF=BT+BP-BK-BC-BA-(WT+WP-WK-WC-WA)
IF BP = WP and BA = WA
DIFF=BT-BK-BC-(WT-WK-WC)
BP+BT-BC-BK+M/2+WP+WT-WC-WK+M/2=361
BS+BT+M/2+WS+WT+M/2 = 361
BP+BT-BC-BK+M/2+WP+WT-WC-WK+M/2
= BS+BT+M/2+WS+WT+M/2
BP+BT-BC-BK+WP+WT-WC-WK = BS+BT+WS+WT
BP+BT-BC-BK+WP+WT-WC-WK-2(WS+WT)
= BS+BT-(WS+WT)
BP+BT-BC-BK+WP-WT-WC-WK-2WS
= BS+BT-(WS+WT)
(BT-BC-BK)-(-BP-WP+WT+WC+WK+2WS)
= BS+BT-(WS+WT)
(BT-BC-BK)-(-BP-WP+WT+WC+WK+2(WP-WK-WC))
= BS+BT-(WS+WT)
(BT-BC-BK)-(-BP+WP+WT-WC-WK) =BS+BT-(WS+WT)
IF BP = WP
(BT-BC-BK)-(WT-WC-WK) = BS+BT-(WS+WT)
BS+BT+M/2+WS+WT+M/2 = 361
BS+BT+M/2-(WS+WT+M/2) = 361-2(WS +WT + M/2)
(BS+BT+M/2-(WS+WT+M/2))/2 = 361/2-(WS+WT+M/2)
= 180.5-(WS+WT+M/2)




OTHER VARIATIONS

1. Number of Players

More players can play with more colored stones. For example:
Third Player - Red,
Fourth Player - Blue,
Fifth Player - Yellow,
and Sixth Player - Green.

2. Pair Go

Four players play,
two pairing with black and two pairing with white.
No consultation between paired couples.

3. Blind Go

The players can play blindly back to back
with a third person keeping them informed of illegal plays.

4. Board Sizes

The 9x9, 13x13, 17x17, and 21x21 are the common sizes.

Board size can also vary with MxN. For example:
1x1, 1x2, 1x3, 1xN; 2x2, 2x3, 2x4, 2xN; 3x3, 3x4, 3x5, 3xN;
4x4, 4x5, 4x6, 4xN; 5x5, 5x6, 5x7, 5xN; etc..

5. Board Shape

The shape of the board can vary.
The board can have holes in it;
be round;
be on
a tube,
a doughnut,
or a ball;
be three or four dimensional.

6. Board Points

The number of adjacent points (intersections) can vary.
For example the 3rd board below has three adjacent points,
and the 9th board below has five adjacent points.




BOARD VARIATIONS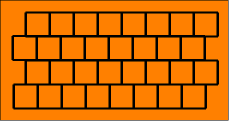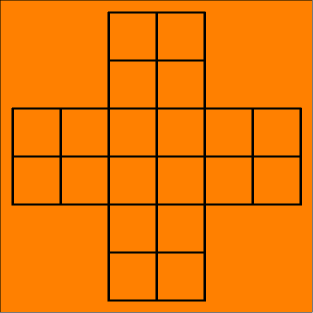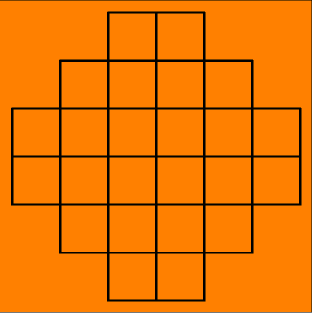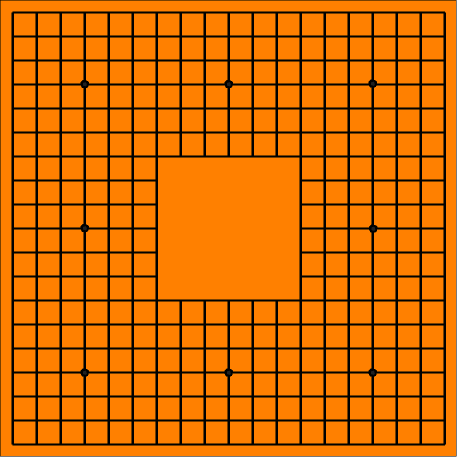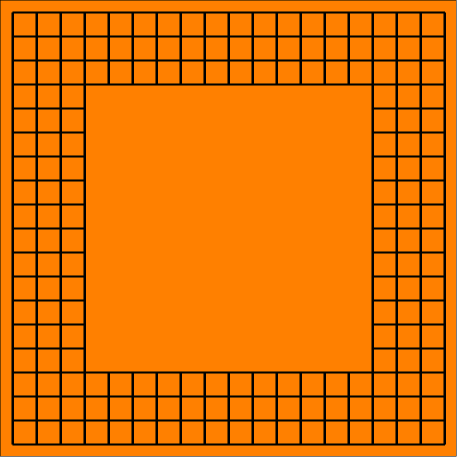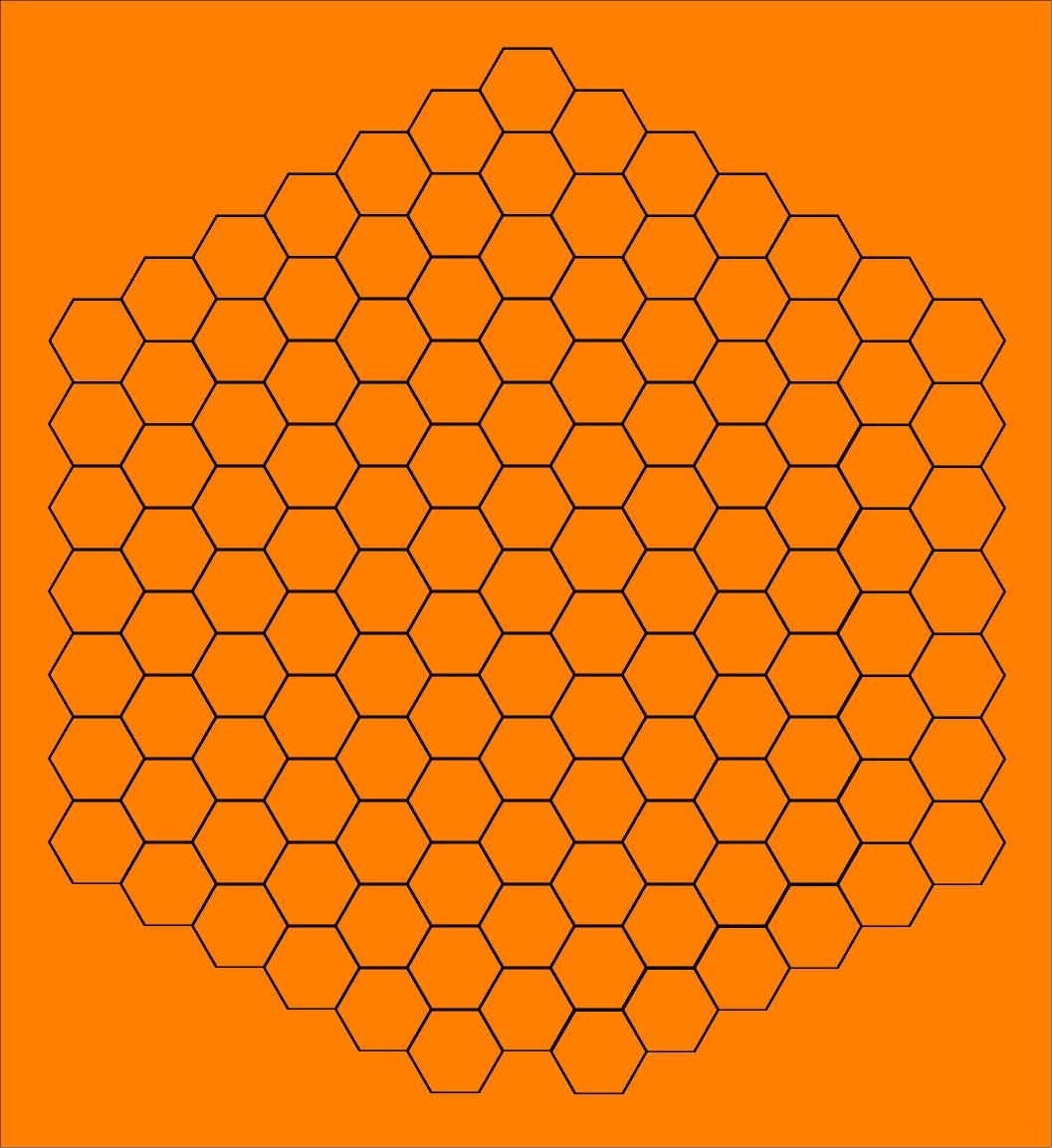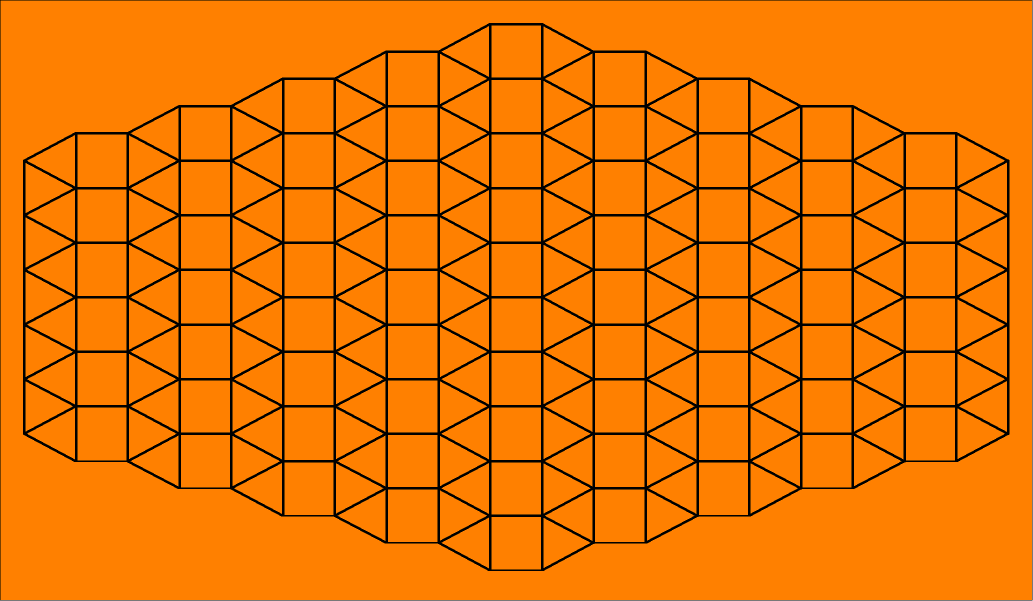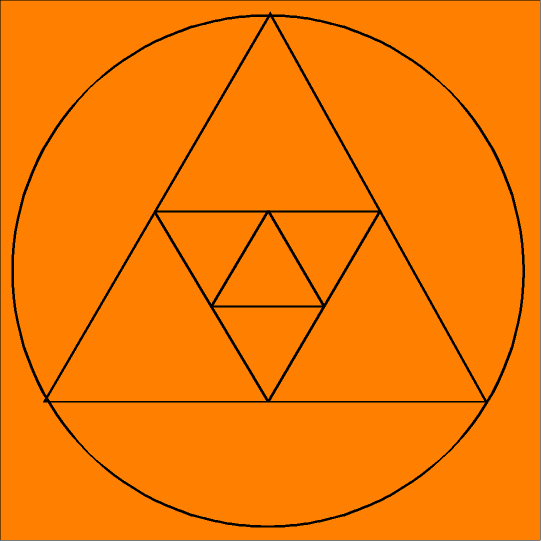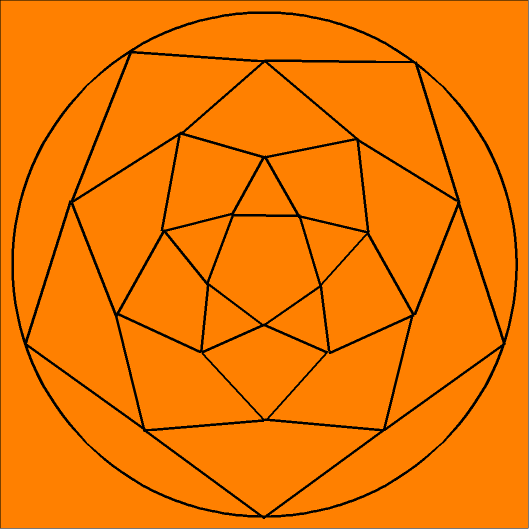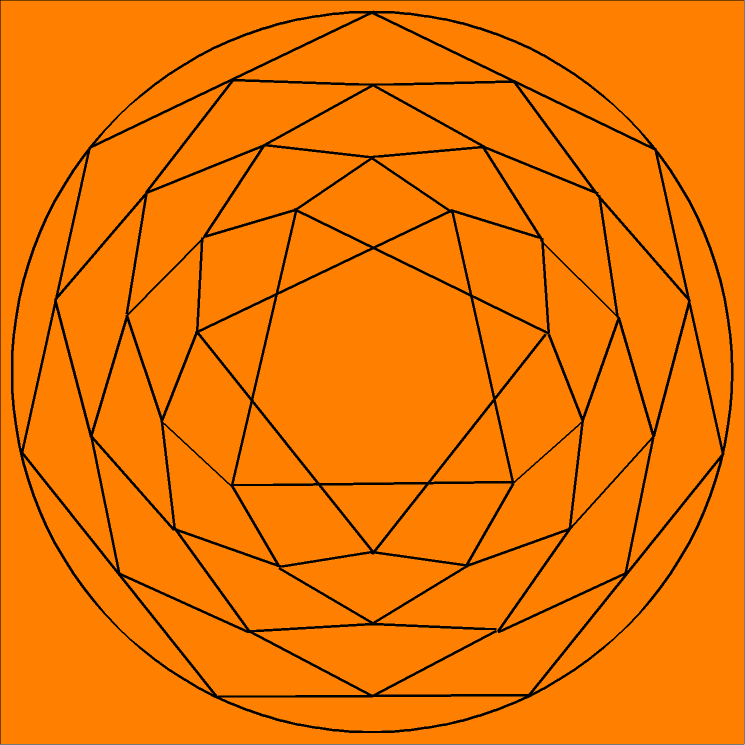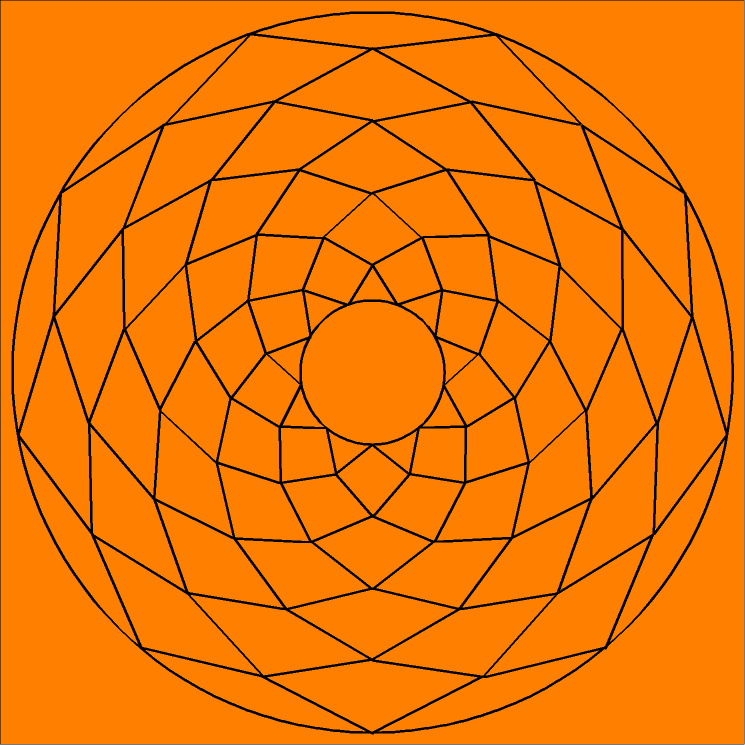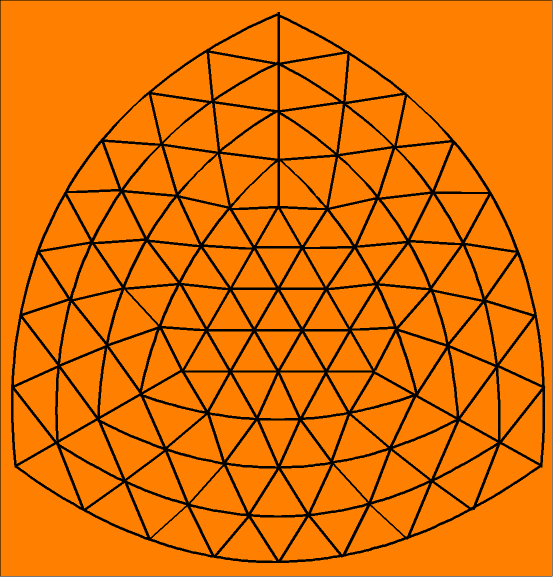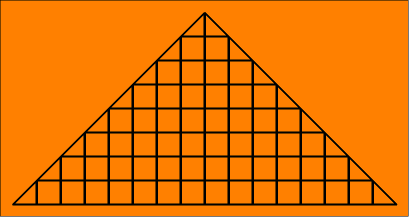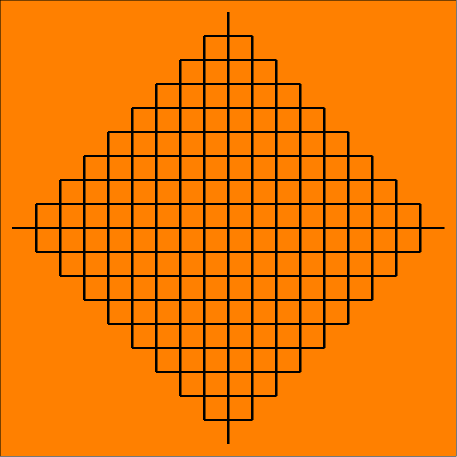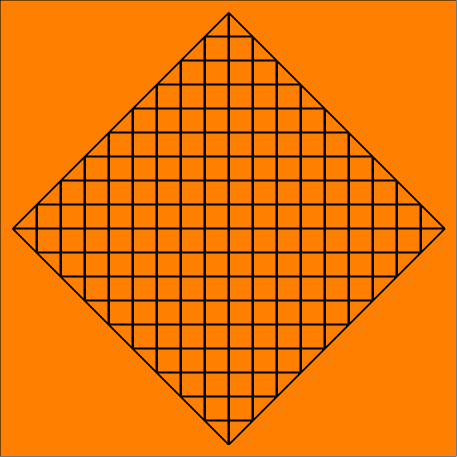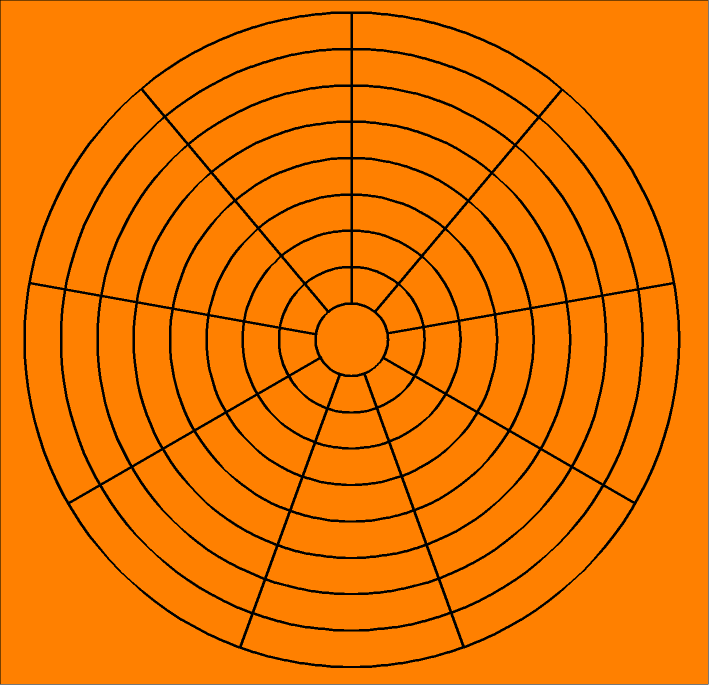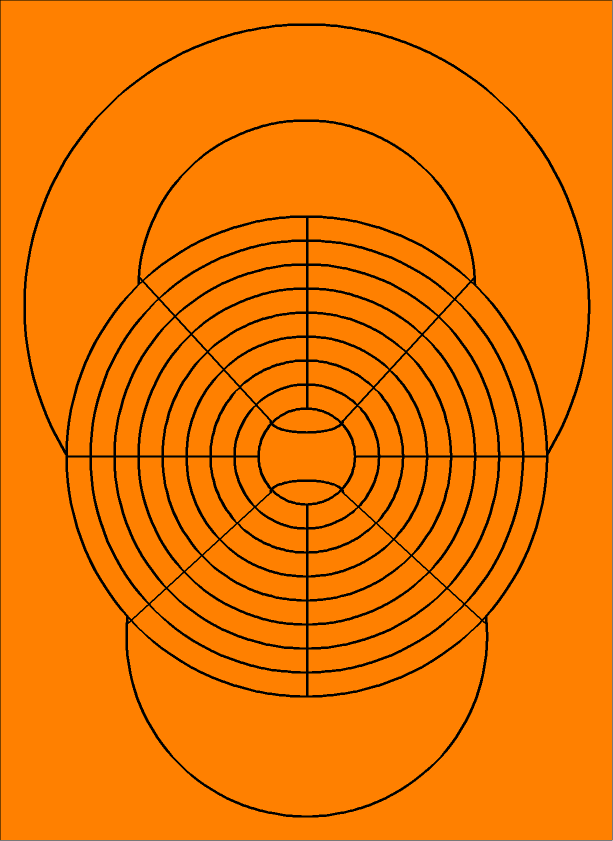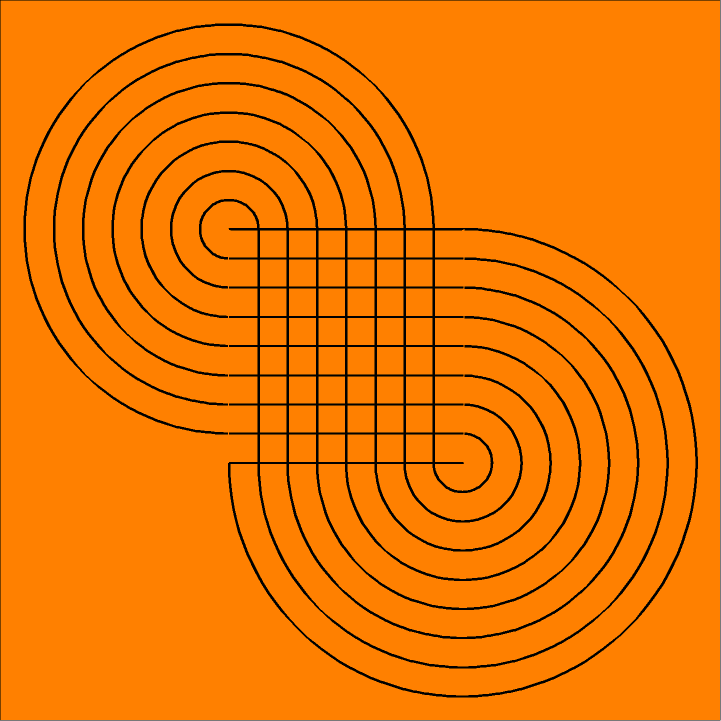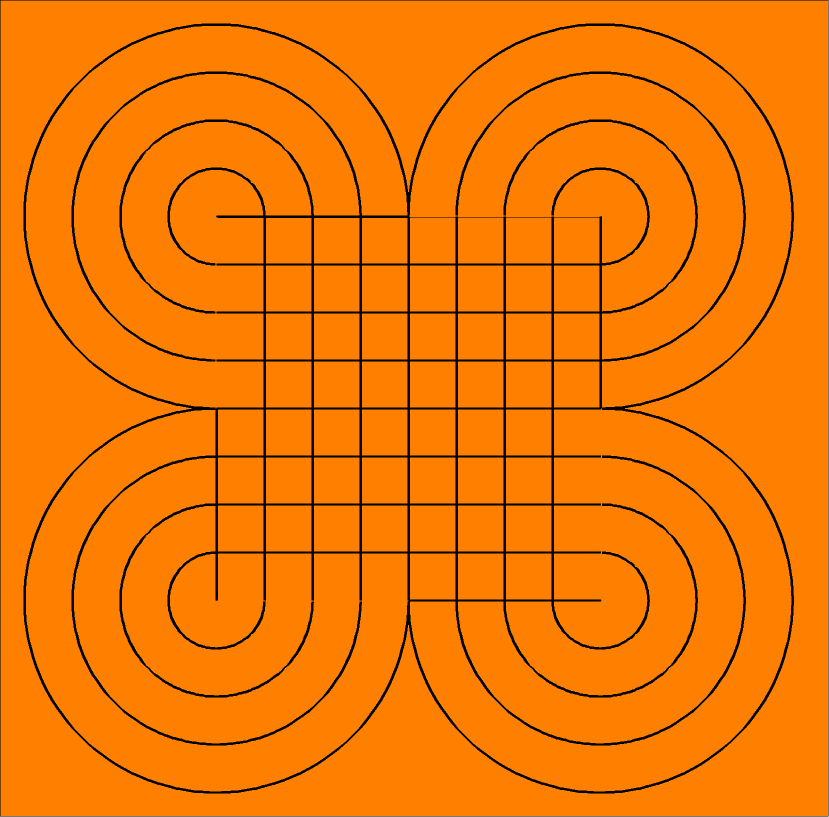 MORE
INFORMATION


For more information about
variations, players, and/or clubs in your area,
or playing on the Internet, contact:

The American Go Association
PO Box 397, Old Chelsea Station
New York City, NY 10113-0397
E-mail: membership@usgo.org
Net: www.usgo.org

or contact Hutch
Phone: 703-698-9811
E-mail: crhutch@erols.com
Net: http://users.erols.com/crhutch/go.html